AMARETTO ADRIATICO ROASTED ALMONDS 6X0,7L 28°
ADRIATICO Roasted almonds is an amaretto made with italian roasted almonds, cocoa, coffee and cinammon infusions and a pinch of sea salt. 100% natural ingredients and half of sugar concentration compared to a traditional amaretto.
Login or register to see prices
Tasting notes
Amber color, rich, intense, pungent toasted almond with marzipan and almond butter. Honeycomb toffee and crunchy & salty final. Less sweet compared to traditional amaretto
Consumption tips
Neat on rocks. Or with coffee. In cocktails it's a perfect pairing. As an amaretto sour or french connection or godfaher.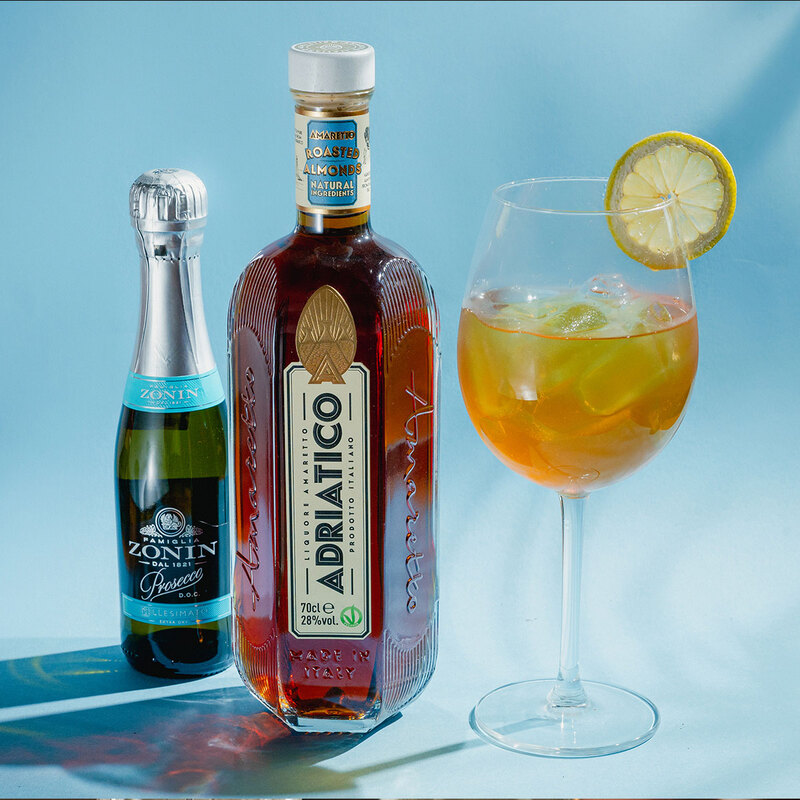 Product history
Amaretto ADRIATICO is a new generation of amaretto liqueur produced exclusively in Puglia, Italy with the best "Filippo Cea" almond variety. Using only natural ingredients and less sweet (-50%) compared to traditional amaretto, ADRIATICO is new Premium alternative to create the best cocktails . It's also VEGAN certified. ADRIATICO has received in only 3 year-time the most prestigious awards, from quality product at San Francisco Spirits Awards to Best Design fromn Spirits Business. Also got the EXCEPTIONAL certification from famous DIFFORD'S GUIDE.
CAVO LUIGI
Beverage solustions
Via De Marini 60/1 – Floor 1
16149 Nuova Darsena, Genoa – ITALY
M: info@cavo.net
P: +39 010 246 7660