LIQUEUR FIORENTE 6X0,7L 20°
Fiorente is a weaving together of 100% natural distillates and infusions.
We gather wild and fragrant elderflower blossoms from the Italian Alps, capture their nectar, and subtly blend with infusions of mint, lime, and lemon to create the delicate, floral flavours and zesty finish of Fiorente: a perfectly balanced and versatile elderflower liqueur.
Login or register to see prices
Tasting notes
FRAGRANT DELICATE BALANCED
APPEARANCE Vibrant light yellow with golden reflexions
AROMA An explosion of floral honeyed elderflower. Hints of mown grass and fresh mint tame the sweetness for a balanced and intriguing aroma.
TASTE Delicate,clean and zesty. The elderflowers buzz on the palate; the addition of lemon and lime juice in the recipe lead to a subtle and balanced fresh finish.
Consumption tips
The delicate, floral and sweet taste of Fiorente makes any drink taste better but it's in a SPIRTZ that its personality shines!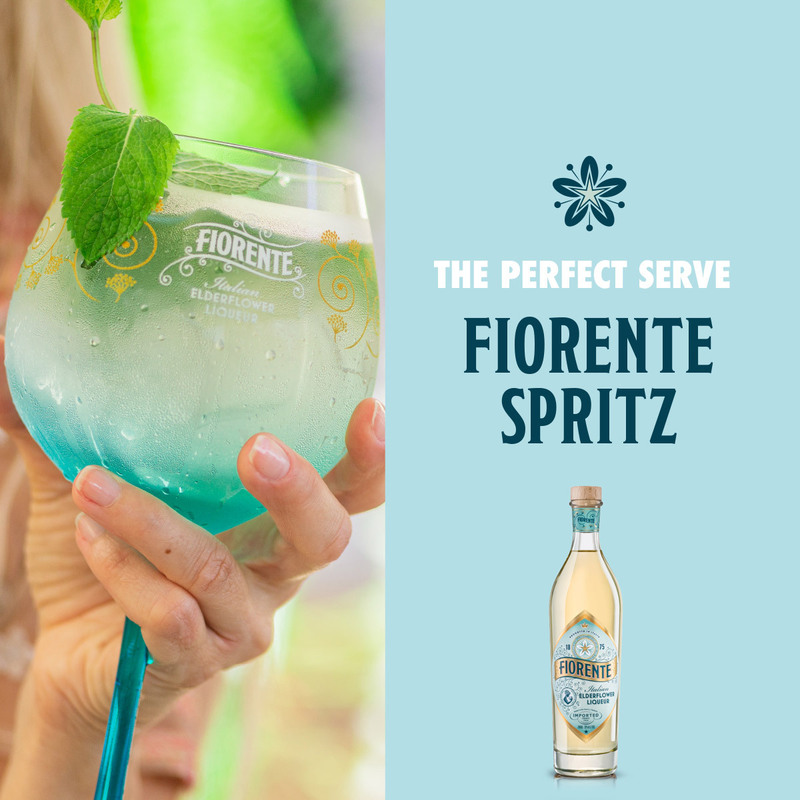 Recipe
1 part Fiorente
1 1/2 part Prosecco
A splash of Soda water
2 thick lime wedges and mint leaves

Squeeze and drop the lime wedges and the min into an ice-filled glass, pour the other ingredients and stir.
Garnish with a sprigof fresh mint.
CAVO LUIGI
Beverage solustions
Via De Marini 60/1 – Floor 1
16149 Nuova Darsena, Genoa – ITALY
M: info@cavo.net
P: +39 010 246 7660